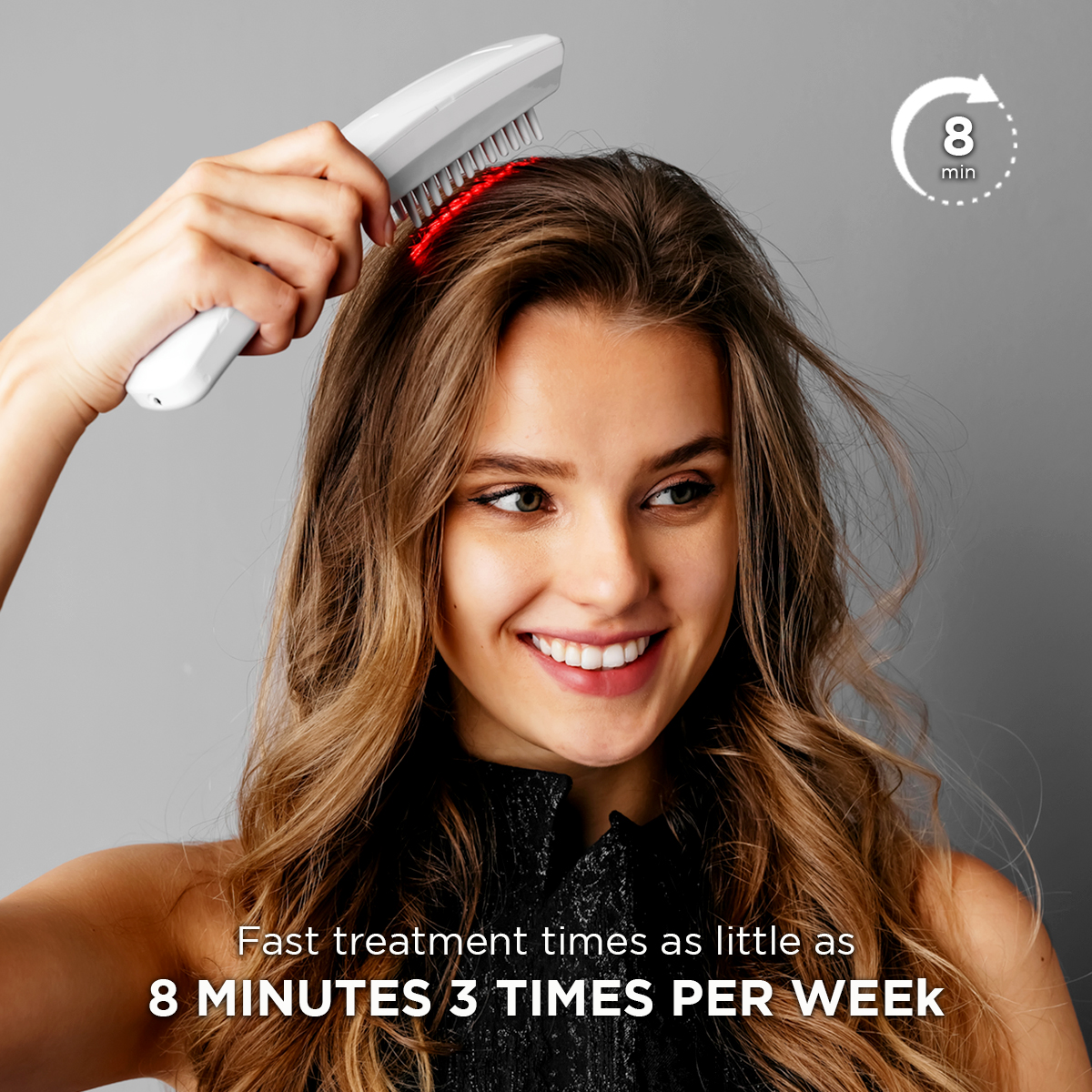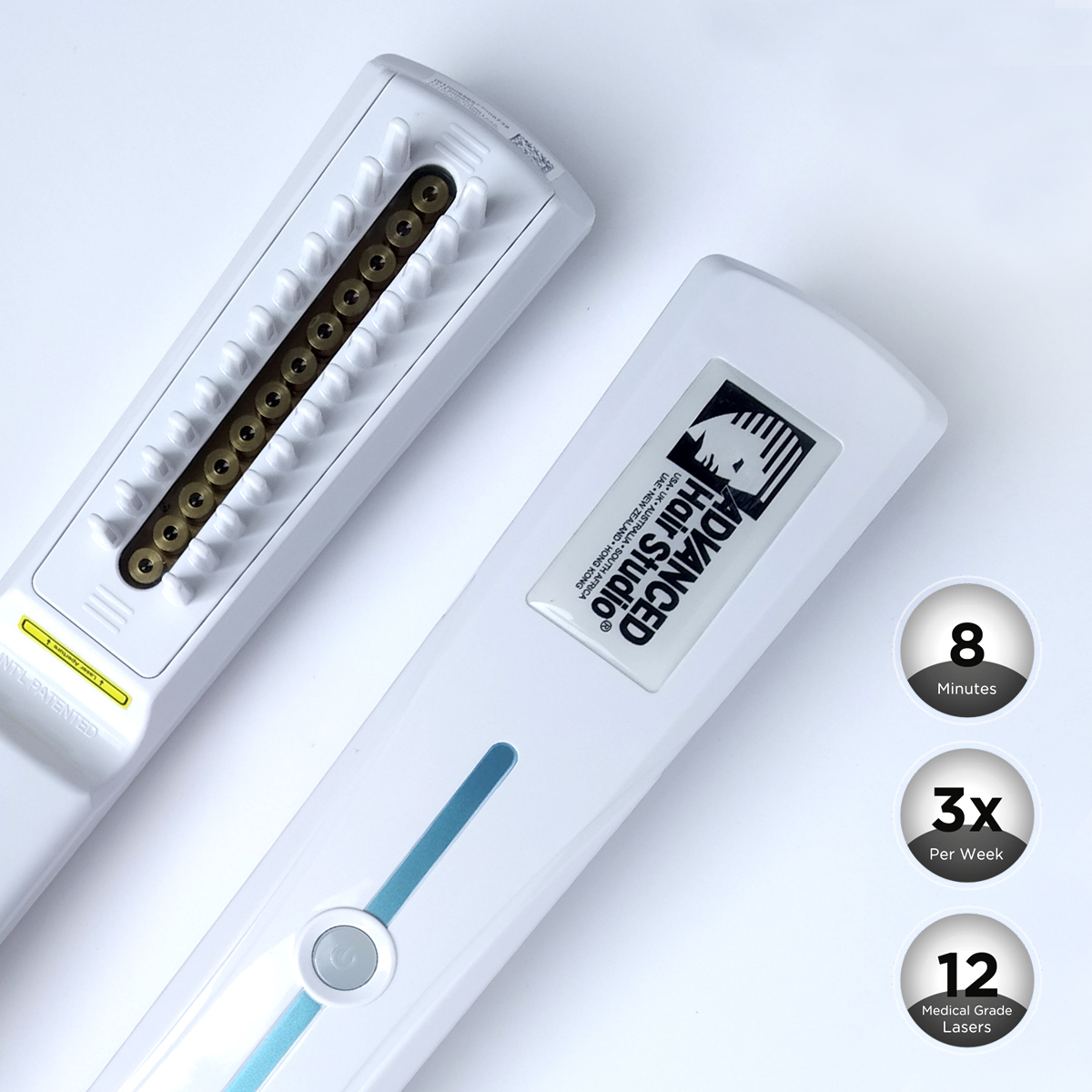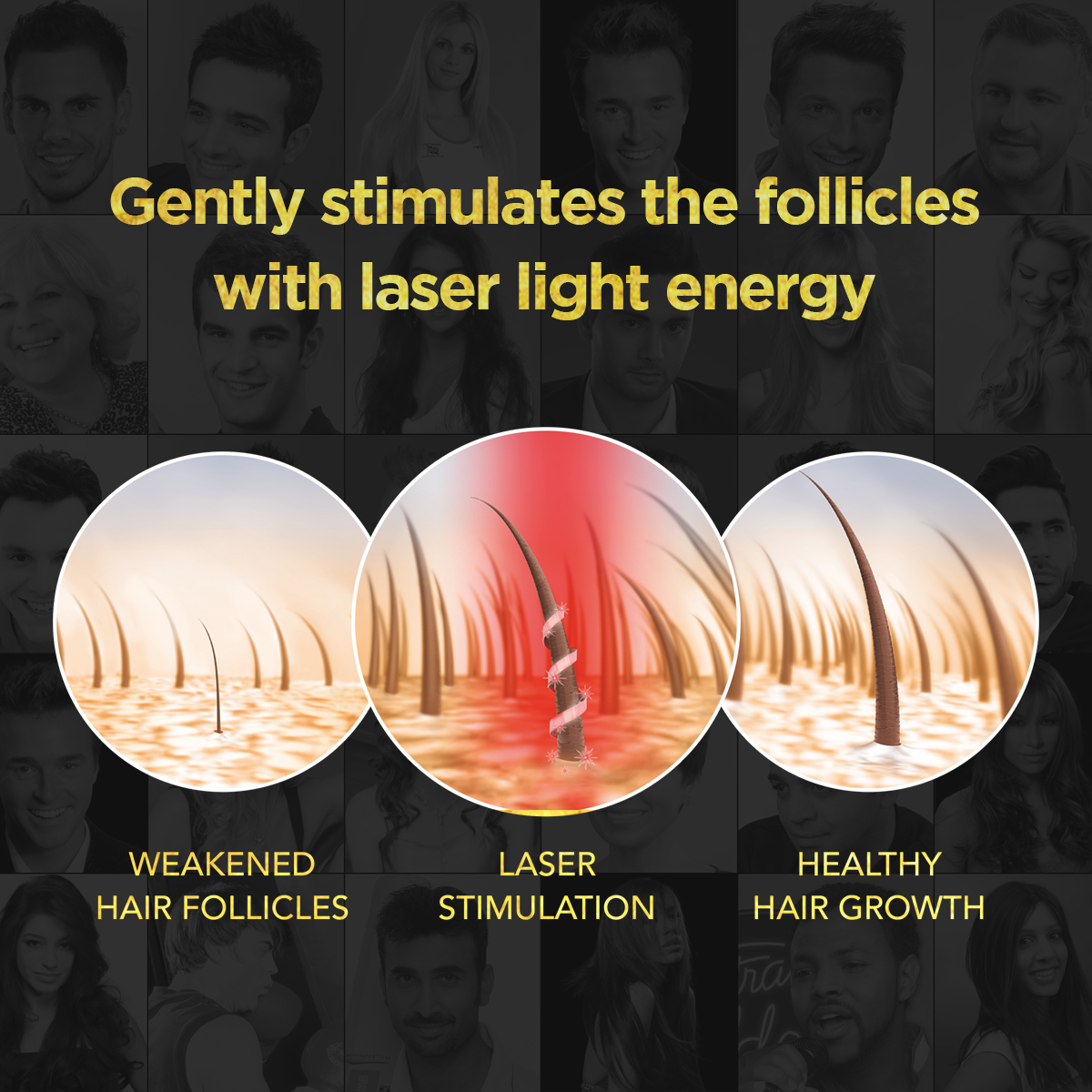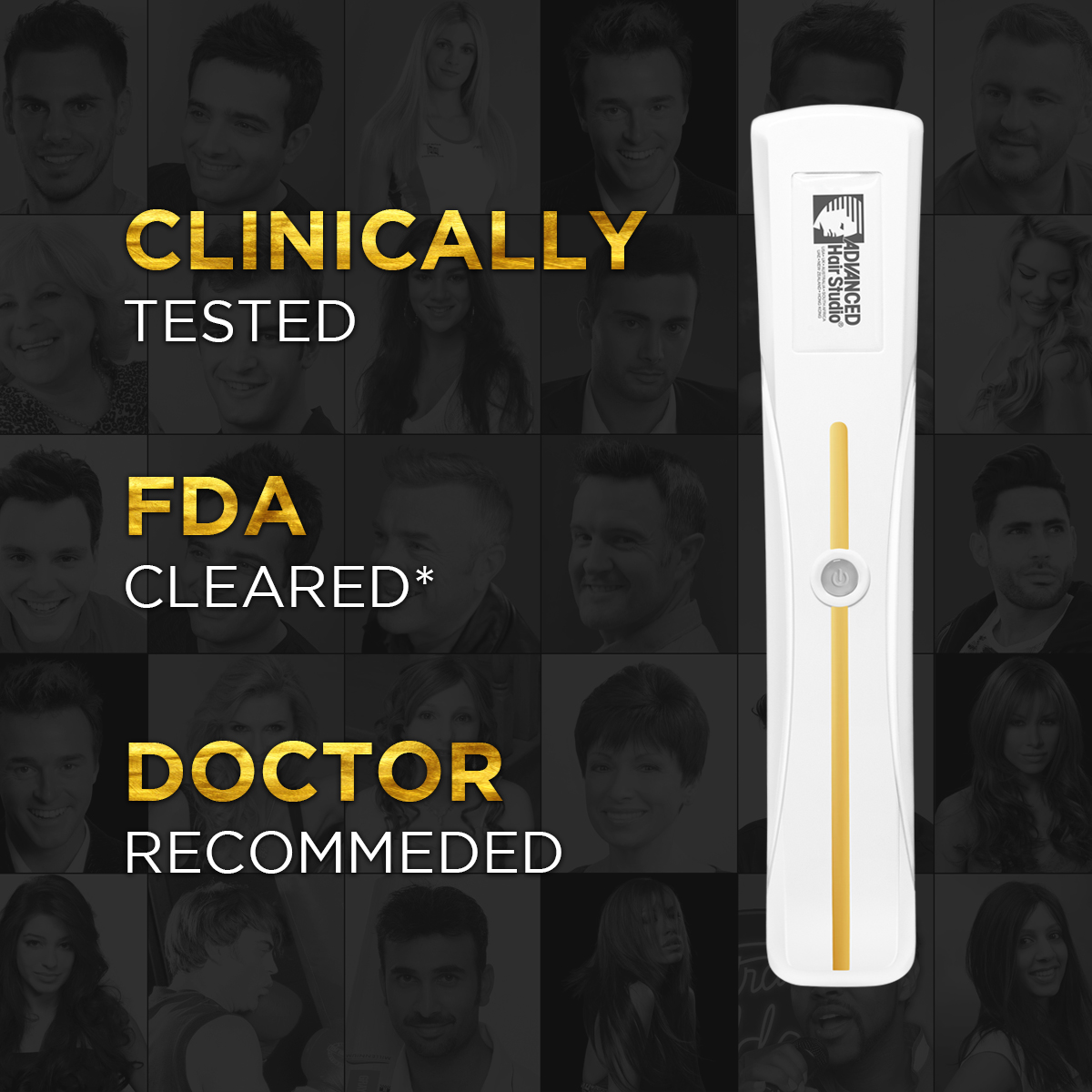 Pro12 Laser Device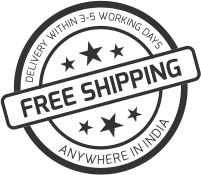 Free Shipping Anywhere In India

Delivery Within 3 – 5 Working Days

Delivered To Your Door Step
Advanced Hair Studio introduces Pro12 Laser Device – the world's most powerful laser technology and treatment program for safe, effective hair retention and hair regrowth in the privacy of your home.
This hair fall treatment is the world's first hair and scalp home treatment program and a major step forward in hair regrowth and hair retention. You'll love the ease, convenience and the amazing results it offers.
AHS Pro12 is one of the most commonly done hair treatments which is a completely safe and renowned hair retention method. AHS Pro 12 Laser Device works by providing laser energy to stimulate hair follicles.
Pro 12 Laser Device should be used 3 times per week, spaced out every other day. For example, Monday, Wednesday, Friday.
The AHS Pro 12 Laser Device should not be used more than the recommended treatment time per day. Clinical studies demonstrate that most users see benefits in as little as 16 weeks.
Pro 12 Laser Device laser therapy has been proven in 7 clinical studies with over 460 men and women. In these clinical studies, over 90% of the participants experienced significant hair growth, on average, over 129 new hairs per square inch (over 20 new hairs per square centimeter).
The AHS Pro 12 Laser Device can be used by men and women with thinning hair (including color treated hair) or pattern baldness caused by a hereditary condition or hormonal changes.
Use the Ultima 12 to target thinning areas or for full scalp coverage. Experience new hair growth, increased density and healthier, fuller more attractive hair in just weeks. (Continued use required to maintain benefits.)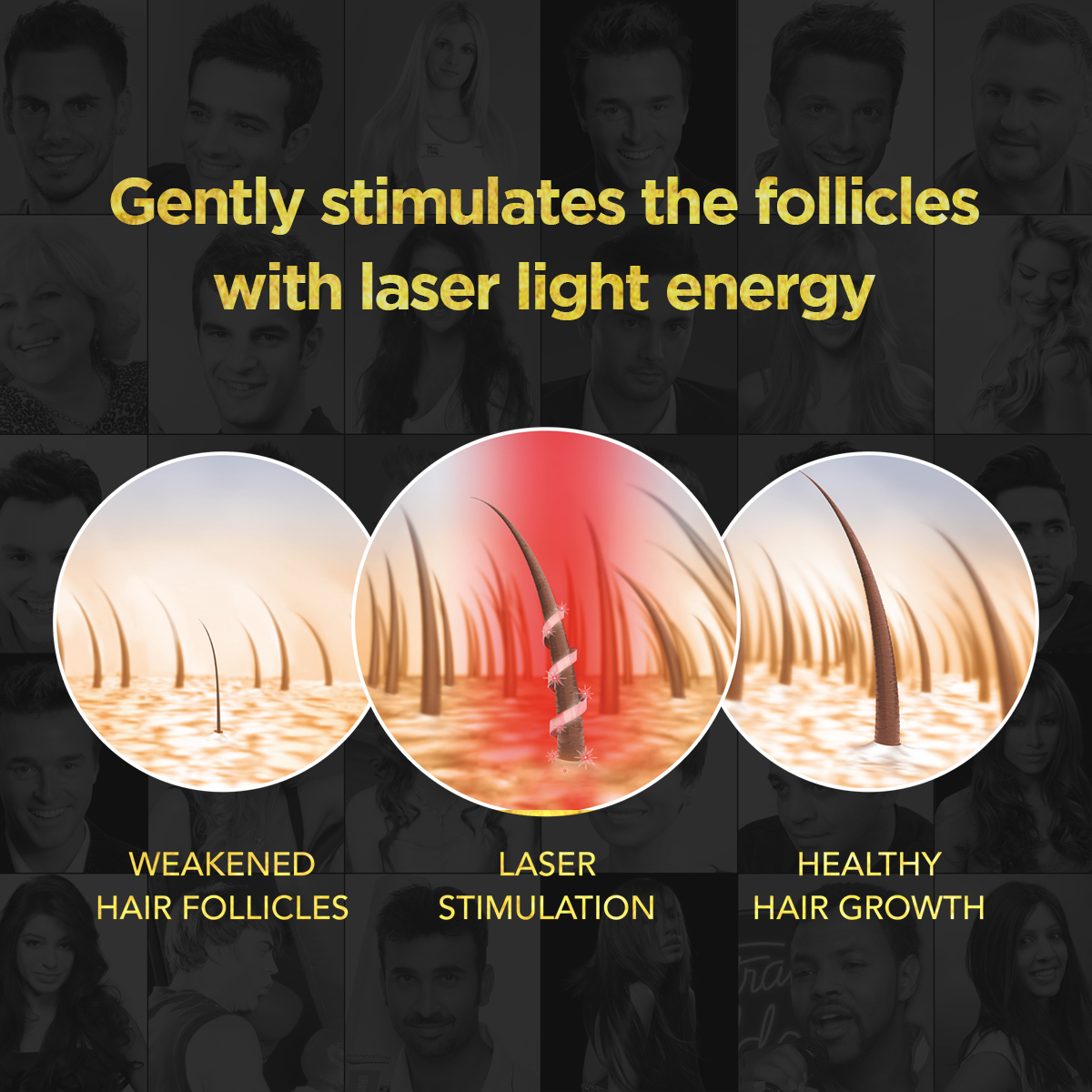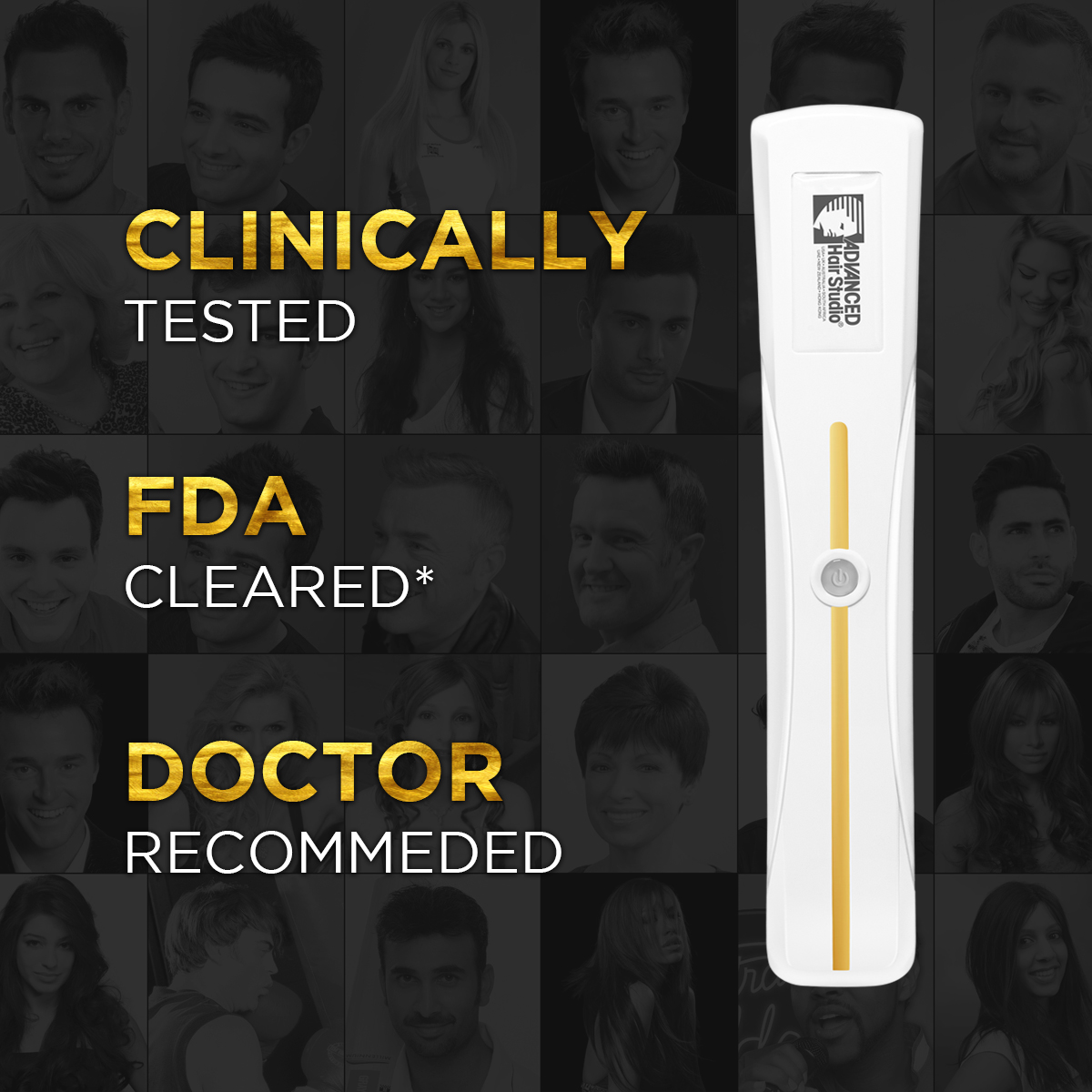 The objectives that can be achieved by AHS Pro 12 Laser Device:
To arrest hair loss.
Thicken and strengthen the thinning hair.
Stimulate hair regrowth in areas where the hair follicles are still alive but deep-rooted.
Improve the current condition of one's scalp and hair health.
Treatment can be performed in the comfort and privacy of your home.
Advanced Hair Studio's LASER PRO 12 (FDA Cleared) 12 Medical Grade Lasers. 
Stimulate Hair Growth, Reverse Thinning, Regrow Denser, Fuller Hair. Targeted Hair Loss Treatment.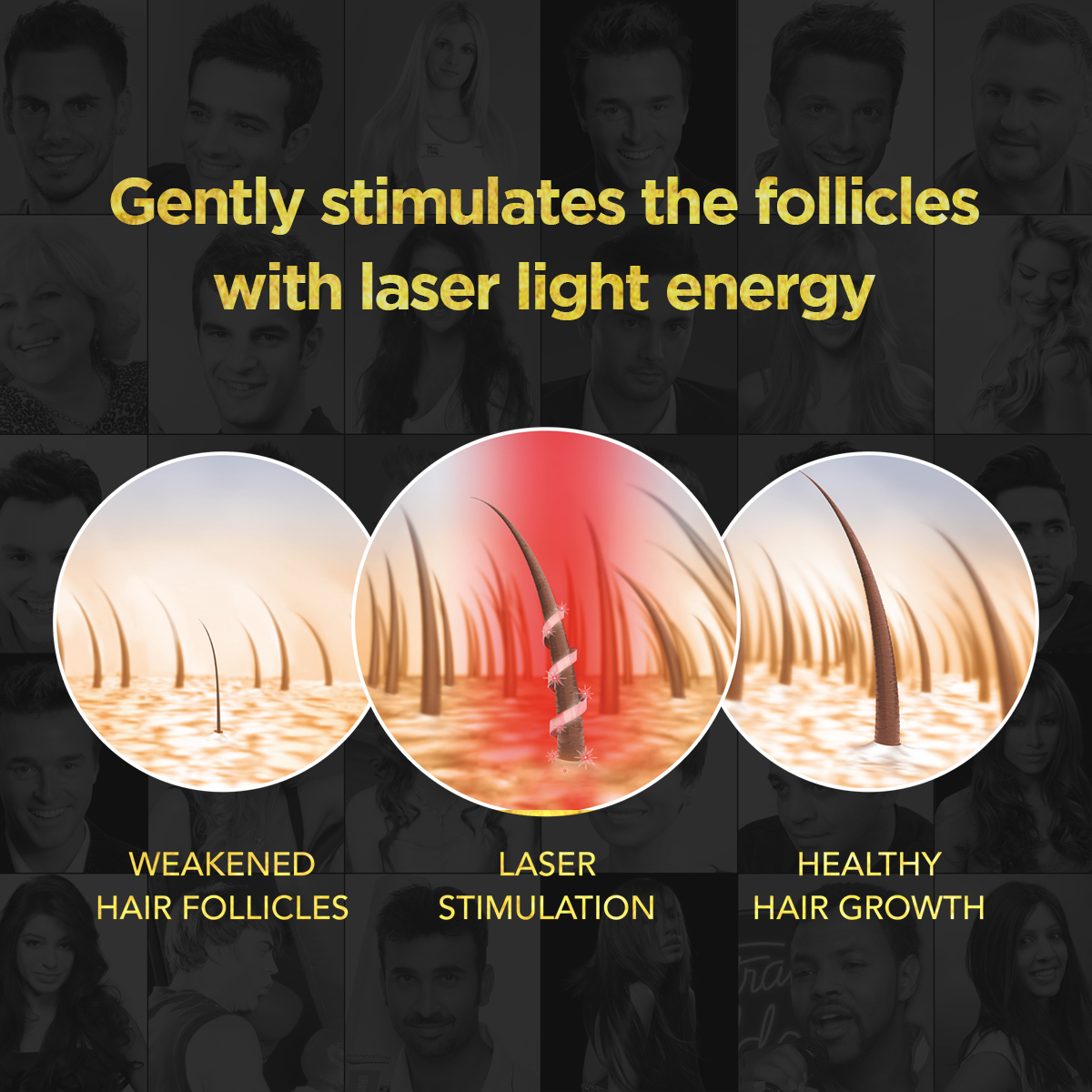 REGROW YOUR HAIR AND REVERSE THINNING
AHS PRO 12 Laser Device targeted laser hair growth treatment delivers nourishing and therapeutic laser light energy directly to hair follicles to reverse hair thinning and promote hair growth and hair regrowth. PRO 12 laser devices are proven to regrow hair with an average increase in hair count of 129 additional new hairs per sq. inch.
EASY TO USE, PORTABLE & LIGHTWEIGHT LASER COMB
AHS PRO 12 is lightweight, comfortable, portable, and convenient for home use or while traveling. No heavy battery packs to carry around. Comes with a charging cradle/stand, rechargeable battery, and power cord, user manual.
TRUST AHS
Advanced Hair Studio is the World's Largest Hair Restoration & Hair Retention Company, served close to million clients worldwide. AHS bringing laser light devices for home use to men and women around the world, to regrowth your hair in comfort and the most importantly with a guarantee.
FDA CLEARED AND CLICNICALLY PROVEN
AHS PRO 12 Laser Devise combines clinically proven laser technology with iconic Italian design for targeted laser hair growth treatment or full scalp coverage. It features 12 medical-grade lasers and our patented hair parting teeth to deliver maximum laser coverage directly on to the scalp to stimulate hair follicles. AHS PRO 12 is validated by 8 FDA clearances, 7 clinical studies, 14 international medical device licenses, and 6 published medical journals. Since 2000, 1.7 million devices have been sold worldwide.
SHORT TREATMENT TIMES
AHS PRO 12 laser devices have the fastest treatment times – as little as 8 minutes, every other day compared to other laser comb products. Laser treatments are needed just 3 times weekly. Experience denser, fuller, healthier hair growth and hair regrowth with the AHS PRO 12.
Today, in excess of 1 million men and women worldwide have benefited from Advanced Hair Studio's advanced and unique procedures available at 300+ studios and alliances across the world.
Now, after 20 years of clinical experience, research and development, Advanced Hair Studio has introduced the first hand-held Laser Photo Therapy device for better looking hair: Advanced Hair Studio's Laser Device. The AHS Pro 12 Laser Device is an effective treatment for improving the appearance of hair that works in conjunction with the AHS Hair fitness range.